Framework, the company renowned for its modular laptops, continues to expand its product range. Most recently, they introduced the 16-inch modular gaming model called the Framework Laptop 16. Now, the company is presenting another significant update. Framework is finally introducing AMD mainboards for its 13-inch laptop. This means if you already own a Framework 13 laptop, you can upgrade to an AMD. Here are the details…
Ryzen comes to Framework 13-inch laptops with AMD Mainboards
Technology is advancing at a rapid pace. As a result, we're constantly introduced to new products like computers, phones, and headphones. Moreover, many of us buy these even when we don't need them. For example, even though I use a MacBook with an M1 chip, I want to buy the M2 MacBook Air, despite not really needing it.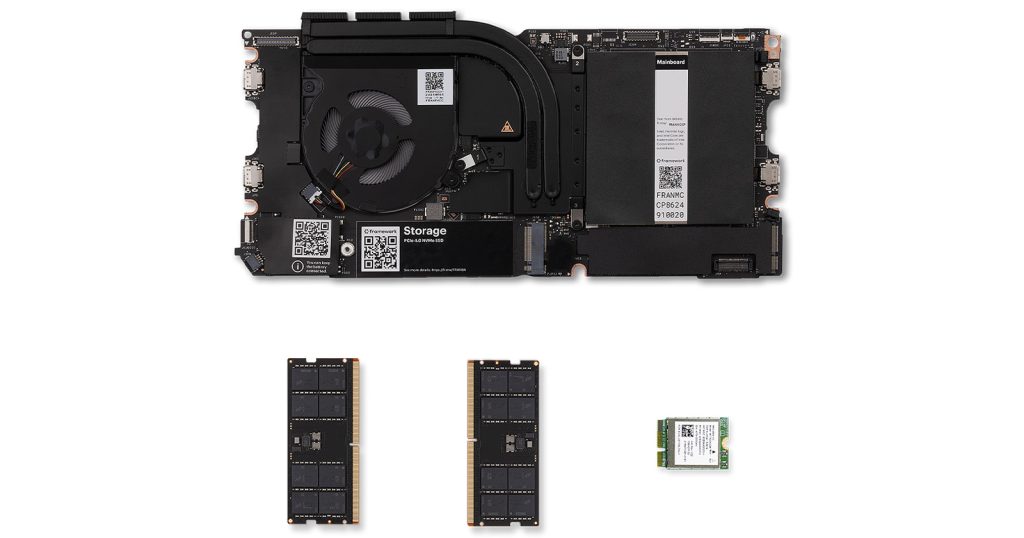 Unfortunately, such purchases can contribute to electronic waste if our existing devices aren't resold or recycled. Framework, however, is aiming to address this problem by developing modular products, allowing you to enhance the performance of your existing computer. In line with this, the company recently introduced AMD mainboards for their 13-inch laptops.
If you already have a Framework 13 laptop, you can finally upgrade to an AMD mainboard. However, it's important to note that you will need to purchase new RAM and a new WiFi module. The Framework's new AMD mainboards come in three configurations:
Base: Ryzen 5 7640U with Radeon 760M iGPU, 8GB RAM, 256GB SSD
Performance: Ryzen 7 7840U with Radeon 7840U, 16GB RAM, 512GB SSD
Ultra: Ryzen 7 7840U with Radeon 7840U, 32GB RAM, 1TB SSD
The only difference between the base and performance models is the CPU and RAM. The ultra model has the same CPU and RAM as the performance model, but it also has a larger SSD. The AMD mainboards offer a number of advantages over the Intel mainboards. First, they offer better performance, especially in multi-thread. Second, they have better integrated graphics, which means that you can play some games without having to rely on a dedicated GPU.
However, there are also a few disadvantages to the AMD mainboards. First, they are more expensive than the Intel mainboards. Second, the front two USB-C ports do not support Thunderbolt 4. Therefore, if you're a user of a 13-inch Framework laptop and are considering switching to AMD, you need to think carefully and decide which option is right for you.
Price & Availability
The Framework 13 laptop with an AMD mainboard is available to order now on the Framework website. The base model starts at $1,049, the performance model starts at $1,469, and the ultra model starts at $1,669. The first seven production batches of the Framework 13 laptop with an AMD mainboard are already sold out, but Framework says that it is working to produce more units. The company expects to ship the first orders in late October. Unfortunately, judging by the price, we can say that protecting the environment and using a modular laptop is not cheap at all for 2023.
RELATED:
(via)
Via: gizmochina.com